Don't mess around with termites. If you have even the slightest suspicion of a termite infestation, call Flea Flicker Pest Control ASAP. Serving homes and commercial properties in Burlington County, Camden County, and beyond, we're your most dependable source for pest and termite control in the area.
When you call our termite company for help, we'll be the strong, defensive force that swoops in to protect your home from damage. In addition, we'll treat you with the utmost care and personal attention. We know you're putting your absolute trust in us as your termite control company, and we won't let you down.
Furthermore, we stand apart from other termite companies in Burlington County with our painstaking attention to detail. When you call us for termite pest control, we will:
Perform a careful, exhaustive inspection of your home, including all possible access points. During this examination, we look for evidence of termites and other wood-destroying insects (WDIs).
Design and implement a custom treatment plan that utilizes our ultra-premium, professional-grade products.
Educate you on prevention and notify you of any structural issues that could be inviting termites.
Return for annual inspections (optional).
In other words, when it comes to pest & termite control, we're the company that will get the job done right. For your free estimate, contact us by phone or email today!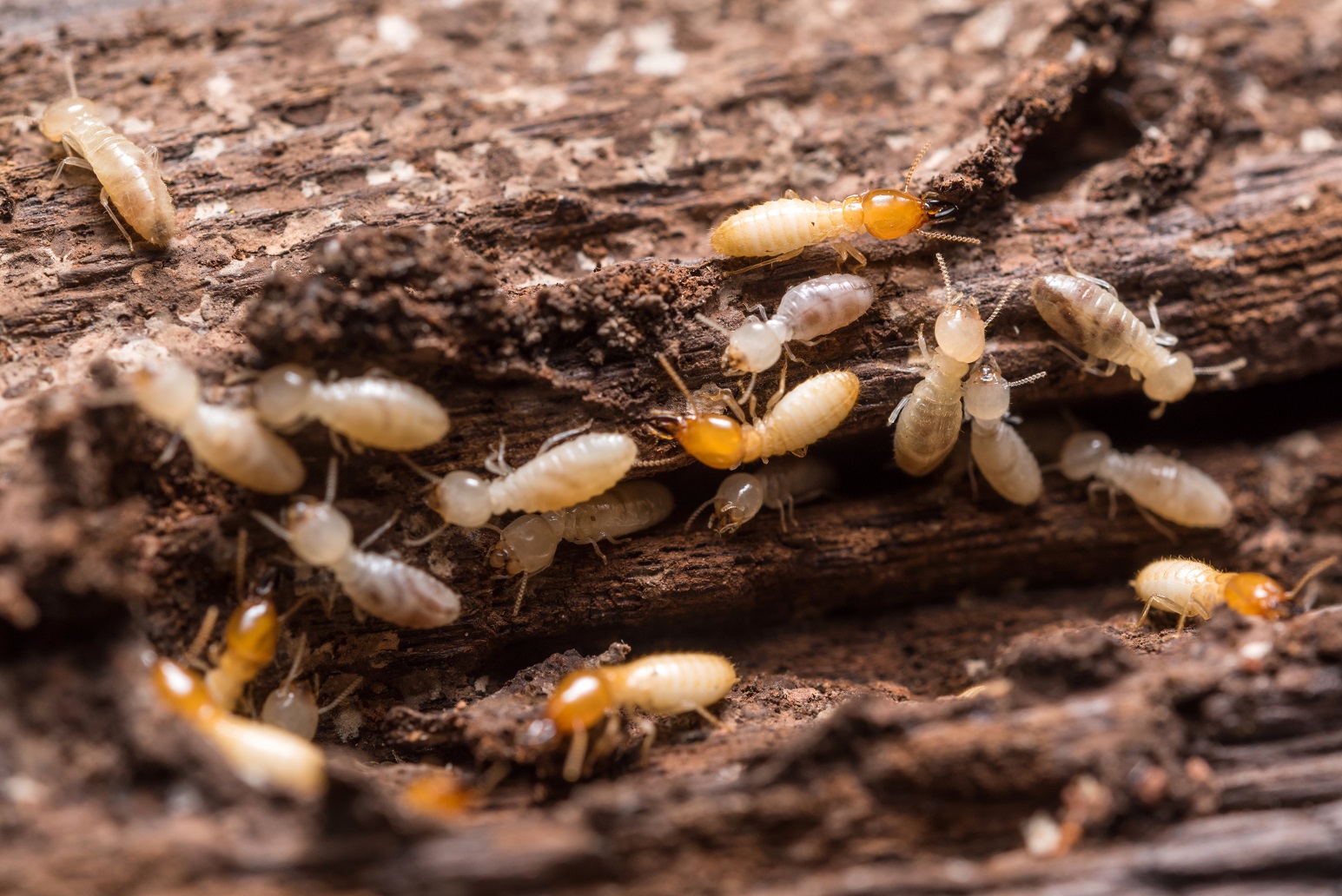 When to Call a Termite Exterminator
Did you know that termites cost U.S. homeowners an estimated $5 billion every year? 
Termites are classified as "wood-destroying insects" because that's literally what they do: they burrow into wooden structures and have a 24/7 feast. 
How do they get inside? Here in the Northeast, termites nest underground and come up through the soil to enter your home from below. What's worse is that many of these subterranean termite colonies may consist of up to one million individual termites. That's a whole lot of hungry mouths to feed! 
Thus, the result of a termite infestation is severe and extensive structural damage that threatens the very framework of your home.
That's why you must call Flea Flicker Pest Control for termite control services at the earliest sign of infestation. Here's what to keep an eye out for:
Blisters in wood flooring. They may resemble water damage.
Hollowed wood structures. They'll make an empty sound when you knock on them.
Detached termite wings. These are evidence of a recent swarm.
Mud tubes. These will be pencil-sized and located inside the soil where the ground meets the house.
Again, if you have even the smallest inkling of a termite swarm, nest, or colony in your home, call our termite exterminators ASAP. This is not a problem that can wait.
WDI (Termite) Inspection
When you purchase a new home, you'll go through a litany of inspections required by local housing laws and lenders. One of those inspections is the WDI inspection. WDI stands for "wood-destroying insect" and refers most commonly to termites (but also includes carpenter ants, carpenter bees, and certain species of beetles).
The termite inspection is a crucial step that you want to do right the first time. Considering that termite infestations destroy all wooden structures, including essential framing and supporting beams, you certainly want to know about your prospective home's history before you seal the deal. Otherwise, you could be signing your life away to a house that is close to crumbling!
At Flea Flicker Pest Control, we take home termite control seriously. We'll do a thorough, meticulous termite inspection to look for any indication of termite problems, past or present. Importantly, we'll examine every inch of your home for possible access points, and we'll look for evidence of any wood-destroying insect known to the Burlington County region.
Then, we'll give you a detailed report of our findings. With a WDI inspection from Flea Flicker Pest Control, you'll have all the info you need to move forward with your prospective home purchase.
And, if it turns out that your new home does have a WDI problem, we can help with fast, effective termite extermination.
So call now to schedule your appointment with our termite control company!